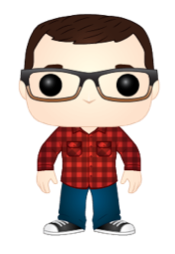 Senior WordPress and Drupal Developer
Justin is a front-end Web Developer and has been with Ellucian just under 7 years. Justin is responsible for front-end development of websites utilizing WordPress, HTML / CSS, and jQuery and has recently applied these skills to lots of new applications that have a web front end to them. He oversees the design phase by reviewing designs and improving, where necessary. He also leads collaboration between the front-end development and back-end development teams and is ultimately responsible for the quality of all aspects of front-end implementation.
Outside of work he likes to build custom Gameboy's, 3D printing, and play Call of Duty. Justin lives in the middle of Georgia with his wife, two boys, and two dogs ("Url" and "Pixel"). He enjoys playing hockey with his kids and watching the Nashville Predators.